Product Details
Model

EOJM-1625M-T


EOJM-1630M-T

EOJM-1825M-T

EOJM-1830M-T

EOJM-1835M-T

Laser type

Domestic sealed off CO2 laser tube


Cutting area

1600mm×2500mm

1600mm×3000mm

1800mm×2500mm

1800mm×3000mm

1800mm×3500mm

Laser power

100W(Optional 130W)


Cooling

Industrials constant temperature chiller


Moving system

Servo motor(Optional stepping motor)


Engraving speed

0-64000mm/min


Max cutting speed

0-36000mm/min

Cutting energy controlling

Can be fine-tuned


Cutting speed controlling

Can be fine-tuned


Dimension(mm)

2250×3500×1250

2250×4000×1250

2450×3500×1250

2450×4000×1250

2450×4500×1250

Environmental requirements

Temperature 15℃ humidity 30%-80%

Power supply

220V/50-60HZ, 10Amax

Two sets of high power laser generating system, crawler working platform and full automatic feeding system are selected to ensure automatic continuous processing. Intelligent typesetting software is equipped at the same time. According to the graphics designed in the computer, the material can be processed in the batches at the sane time, and the cutting and punching of full width can be carried out separately, Also the machine adopt the double-head intermovable electric, which can conveniently set the distance between two laser heads according to the width of the cut fabric, that greatly saves the fabric.

Model


EOJM-1610T-AT

EOJM-1612T-AT

EOJM-1810T-AT

EOJM-1812T-AT

EOJM-1814T-AT

Laser type

Domestic sealed off CO2 laser tube

Cutting area

1600mm×1000mm×2

1600mm×1200mm×2

1800mm×1000mm×2

1800mm×1200mm×2

1800mm×1400mm×2

Laser power

80W(optional 100W 120W 140W 150W)

Cooling

Water chiller

Moving system

Stepping motor

Engraving speed

0-64000mm/min

Max cutting speed

0-36000mm/min

Cutting energy controlling

Can be fine-tuned

Cutting speed controlling

Can be fine-tuned

Dimension(mm)

2250×1950×1250

2250×2150×1250

2450×1950×1250

2450×2150×1250

2450×2350×1250

Environmental requirements

Temperature 15℃ humidity 30%-80%

Power supply

220V/50-60HZ, 10Amax

True integrated feeding system, non-pulling system, suitable for multi-material automatic feeding: knitted material, cloth, leather, foam(multi-layer feeding), software can automatically calculate the length according to the typsetting, can be done in the previous version and the next version is seamlessly combined to help save material.

Compared with the common arry verision, this typesetting function is more reasonable in layout, simpler in operation, and more conducive to material saving.
It can do odd typesetting, tirm cutting (saving mateial typesetting), split feeding cuttingt (infinite long feeding).
Features
Multi-material automatic feeding device;

CCD camera positioning vtrademark cutting(optional);
Single and double heads are free to interact and integrate functions into one, which is more intelligent.
Applicable industry
Applicable for users who have high precision requirements for engraving effects and cutting effects in industries such as clothing, leather, cloth toys, computer embroidery cutting, packaging and printing, and paper products.
Applicable materials
Non-mertallic materials such as rolled fabrics, trademarks, embroidered sheels, plush toys, denim fabrics, leather, fabrics, etc.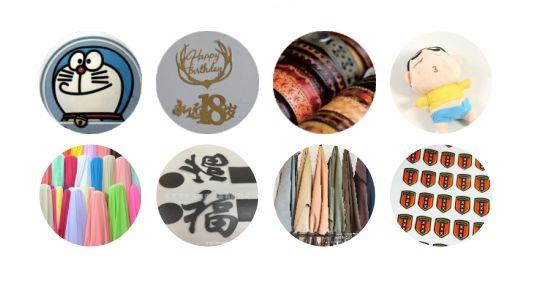 Inquiry
Hot Tags: automatic feed laser cutting machine, China, manufacturers, suppliers, buy, cheap, price,