Product Details
| | | |
| --- | --- | --- |
| Material | Cut | Engrave |
| Acrylic, Plexiglass, Pmma, Perspex, Organic board, Double color plate | Yes | Yes |
| Plastic, PP, PET, PC, PMMA, PS, PES, PA, Plastic Foils&Films, Polycarbonate, polyester or polyimide membrane keyboards | Yes | Yes |
| Wood, Bamboo, Veneer, MDF, Blasa wood, Plywood | Yes | Yes |
| Leather, Pig leather, Cow Leather, Sheep leather | Yes | Yes |
| Textile, cotton, silk, felt, lace, synthetic & technical textiles, aramid, polyester, fleece | Yes | Yes |
| Foam & Filter, Mats Polyester (PES), Polyethylene (PE), Polyurethane (PUR)Neopren | Yes | Yes |
| Paper, Cardboard, Chipboard, Press Board | Yes | Yes |
| Stone, Ceramic, Granite, Marble, Natural stone, Pebble stone, Slate | No | Yes |
| Rubber stamps, Synthetic & Silicone Rubber, Natural rubber, Microporous foam, Silicone rubber, Synthetic rubber | Yes | Yes |
| Glass, Pressed glass, Float glass, Crystal glass, Mirror glass | No | Yes |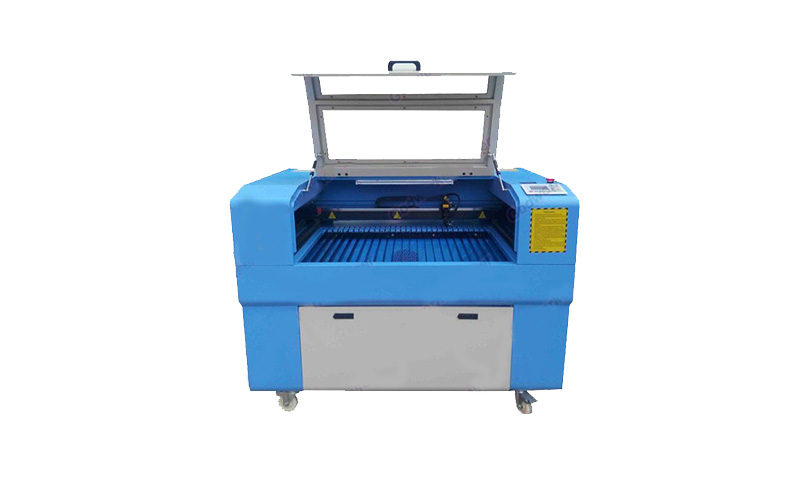 USB interface. Connected to computer easy to operate.
Hiwin rails. Famous brand rails make sure cutting/engraving precision.
Stepper motor. Precise motor driver brings better controling.
Panel with emergency stop. Keep operator and machine safe.
US made lens. With longer liftime.
DSP system. Simplify operating, easier for operator. Higher working efficiency.
Back door. Suit for extreme long materials. Widely used on fabrics, leather rolls processing.
Fume exhaust. Exhaust smoke and fume while working. Keep your workshop clean.
Reci/EFR laser tubes for selection.
Optional accessories. Improve applications of this machine. Suitable for multive purpose.
Full complete accessories Clients can use the machine as soon as you get the machine.
Red dot indicate the position of laser beam.
Rotary attachment for cylinder/round work piece.
CCD Camera for automatic fabric/logo cutting.
Motorized worktable for up & down.
Auto focus pin distinctly improves working efficiency.
Auto power off keep safety of operators.
2 laser heads with 2 laser tubes can double the working efficiency.
Auto feeding table suitable for fabric/leather rolls laser cutting.
Our Service
Spot delivery, including delivering small batches of goods
Provide wide-range and complete materials series products
Cutting plates, including complex shapes of materials and special processing and disposal
Cutting bars and strips
Our application technology expert provide the best material and recommendation
One-stop service
Inquiry
Hot Tags: gw-6090 laser cutting machine, China, manufacturers, suppliers, buy, cheap, price