Product Details
Product Details
Place of Origin:
Chine
Brand Name:
Leadboom
Certification:
CE
Model Number:
LB-CE1680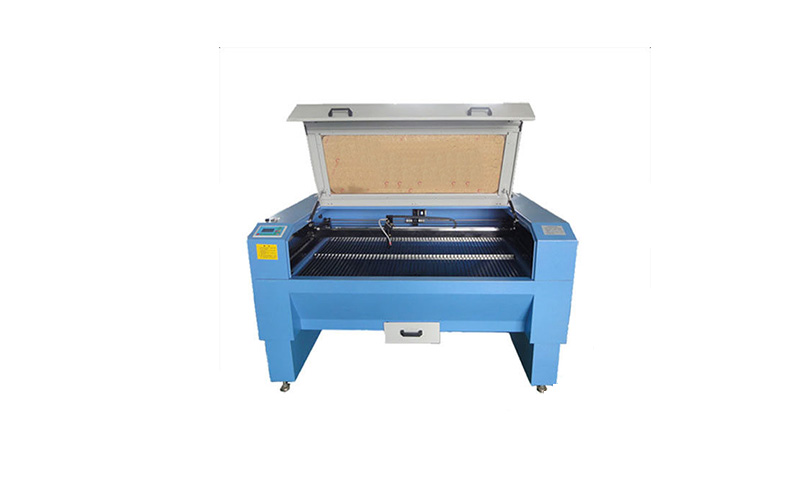 Technical Parameters
Type
LB-CE6040
LB-CE9060
LB-CE1280
LB-CE1390
LB-CE1680
Laser Power

60W/80W

60W/80W
80W/100W
80W/100W
80W/100W
Working area
600x400mm
900x600mm
1200x800mm
1300x900mm
1600x800mm
Laser type
CO2 Sealed Glass tube laser
Off-line motion control
USB data import
Laser wavelength
10640nm
Max.curve movement speed
50000mm/min Stepping motor
Cutting speed
0-40000mm/min Stepping motor
Min. Carving Character
Chinese character 2.0x2.0mm, English 1.0x1.0mm
Repeated precision
±0.001mm
Max. scanning accuracy
2500 DPI
Power supply
AC220V/50Hz

Coolling

system

Water-cooling
Product Overview
CNC Laser Cutting Machine is using the energy released from the workpiece when irradiated by laser beam, to make the workpiece melt and evaporate, so as to cut and engrave. Laser cutting is of high-rate precision and speed, and is not limited by patterns. The automatic composing can save materials largely, and the incision is vey smooth, and also the processing cost is much lower. With those qualities, the laser cutting machine will replace the traditional cutting Equipment.
Application Materials & fields
Cloth, tile, cardboard, paper, leather, PU leather, trademark embroider, plastic, rubber, wood products, wood, organic glass, acrylic, jade, leather, shell, horn, animal sebum, double color boards, bamboo and wood products, ABS board, PVC board, fiber and composite materials etc. Nonmetal materials.
Shoes, leather clothing, trademark processing, embroidery, advertisement, decoration, wood processing, packaging and printing, laser knife die, decoration decoration industry, printing tipping template, process gifts industry, electronic industry, model industry (architecture model, aviation and navigation models and wooden toys), etc.
Advantages
Adopt the off-line motion control system which need not be connected to PC operation. Use USB data import, can reserve many processing documents.
Strong and stable mechanical structure and digital control.
Imported the American focusing mirror and silicon bottom gilded mirror with thin light spot and cutting force.
Equiped with professional industrial cooling water system, so the continuous work performance is very stable .
Support AI, BMP, PLT, DXF, DST (tajima embroidery software) image data format import.
Support TAJIMA embroidery software (TAJIMA), CORELDRAW, PHOTOSHOP, AUTOCAD, all kinds of clothing CAD software.
Equipment can choose servo drive and imported linear guide, enhance stability, improve accuracy, increase the work efficiency.
Can adopt double-head laser cutting, with big processing dimension and high processing efficiency.
Our Service
Spot delivery, including delivering small batches of goods
Provide wide-range and complete materials series products
Cutting plates, including complex shapes of materials and special processing and disposal
Cutting bars and strips
Our application technology expert provide the best material and recommendation
One-stop service
Inquiry
Hot Tags: leather co2 laser cutting machine, China, manufacturers, suppliers, buy, cheap, price,