Product Details
Parameters:
Model
GW-1325
Engraving and Cutting Area
1300*2500mm
Tube type
CO2 sealed glass tube
Laser wave
10.6um
Laser Power
RECI W6 (130--160W)
Cooling
Pure water cycle (water chiller) CW5200
Engraving Speed
0-60,000mm/min
Cutting Speed
0-30,000mm/min
Reposition Accuracy
±0.01mm
Minimum Character Size
English:1mm ; Arabic numbers:1mm
Resolution
1,000--10,000 dpi
File output mode
2.0 USB interface
Machine Power
<3,700W
Support Format and Software
PLT,DST,DXF,DWG.CDR, AI, Auto CAD, Coreldraw, Photoshop, laser cut 5.3
Working Environment Temperature
0-45°C
Drive system
Leadshine stepper motor 573S-15L + 3M blet
Control system
Ruida 6442G DSP offline control system
Transmission way
PMI Linear Rail
Exhaust smoke system
550W exhaust fan
Working Voltage
220V,50HZ/60HZ
N.W.
1200KG
G.W.
1300KG
Warranty time
3 years for machine, 10 months for tube
Package
Plywood case with steel tube
Packing size
4100*2260*1500mm
Delivery time
7--12 working days after received the deposit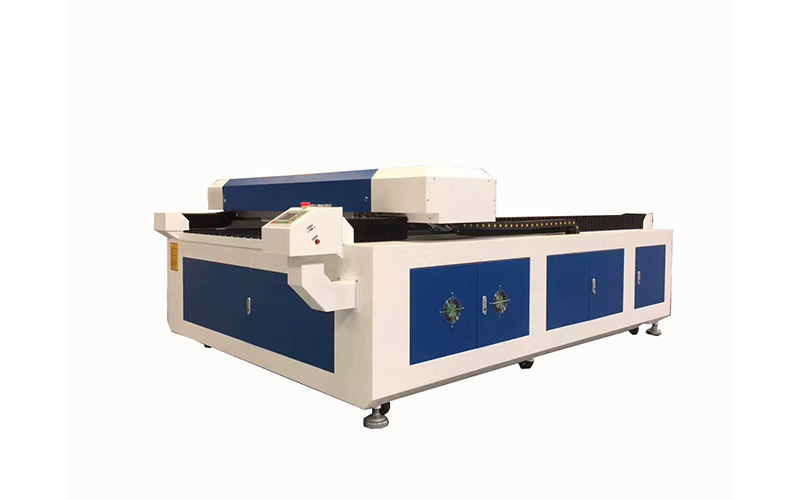 Features:
1. High precision: Adopt Leadshine 573S15-L stepper motor with PMI MSA-20R Linear Rail transmission greatly improve the response speed & cutting precision of equipment, extend the time of using.
2. Constant light system :The machine uses the constant light,achieving high precision cutting of the whole area.
3. High precision and stability: with precision Fulo belt & PMI Linear Rail transmission mechanism and optimized the Ruida RDC 6442G system control, it can meet the precision parts processing ,also can work for long hours.
4. Adopt RECI W6 sealed CO2 laser tube, main consumable items are electric energy, water-cooling,auxiliary gas and laser light.
5. Sample structure,easy operation ,stable laser device and low maintenance cost.
Applicable Industry:
1.Engraving beautiful patterns and words such as wood, bamboo, Ivory, bone, leather, marble, shell
2.Mainly used in large plastic character cutting, color plate engraving, organic glass engraving and cutting, sign engraving, crystal engraving, trophy engraving, authorization engraving, etc.
3.Leather Clothing Processing Industry: Can engraving and cutting complex patterns on genuine leather, synthetic leather, leather, woolens, clothing, furnishings, glove, handbag, shoes, hats, toys, etc.
4.Model Industry: Production of construction sand table model and Aircraft Model, etc. ABC plate cutting, MLB cutting.
5.Packing Industry: Engraving and printing rubber plate, plastic plate, double board, die cut plate, etc.
6.Other Industry: Engrave on marble, granite, glass, crystal and other decorative materials, cut paper, card.
7.Product Identification Industry: Security marking products, etc.
Applicable Material:
Glass, organic glass , leather, cloth, acrylic,wood ,MDF,PVC,Plywood,stainless steel,Maple leaf , Double-color sheet, bamboo,Plexiglas, paper, leather, marble, ceramics , etc.
Our Service
Spot delivery, including delivering small batches of goods
Provide wide-range and complete materials series products
Cutting plates, including complex shapes of materials and special processing and disposal
Cutting bars and strips
Our application technology expert provide the best material and recommendation
One-stop service
Inquiry
Hot Tags: gw-1325 co2 marble laser cutting machine, China, manufacturers, suppliers, buy, cheap, price