Product Details
Product Details

Place of Origin:

China

Brand Name:

Raycus Laser Source

Certification:

CE

Model Number:

LB-MF

2

0
Detailed Product Description
Laser Type:
Fiber Laser
Laser Source:
Chinese Raycus Laser
Laser Power:
20W
Laser Wavelength:
1064nm
Engraving Area:
110x110mm
Engraving Speed:
≤7000mm/s
Cooling System:
Air-cooling
Power Consumption:
0.8KW
Power Supply:
220V / 50Hz
Materials:
Metal Plastic ABS PVC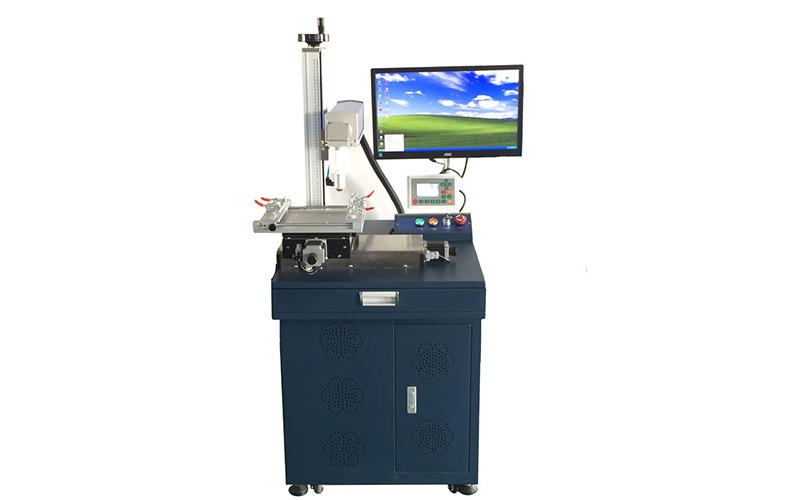 Technical Parameters
Output Power
10w / 20w
Wavelength
1064nm
Beam quality
M2 < 2
Cooling system
Air cooling
Marking scope
110mm×110mm
Repeat accuracy
±0.002mm
Marking Depth
Max. 1mm ( Depending on materials)
Linear speed
≤7000mm/s
Min. line width
0.01mm
Min. character size
0.2mm
Input power
<1.2 KW
Electrical source:
220V/50Hz/5A
Dimensions (L*W*H)
610x810x1320mm
Packages
Seaworthy plywood case
Weight
66kgs
Standard Accessories (Fiber Laser Marking Machine)
(1) A set of 20W / 30W Fiber Laser Device (Raycus) or IPG Fiber Laser
(2) A set of Scanning System (Galvotech)
(3) A set of high-speed Scan Lens (Singapore Ronar-Smith)
(4) 110mm x110mm Fiber Focus Lens (Singapore Ronar-Smith)
(5) A set of Laser Beam Expanders (Singapore Ronar-Smith)
(6) Motion control card
(7) A set of marking control system
(8) A set of marking software
(9) An industrial computer
(10) A red laser pointer
(11) A pedal switch
(12) Working table(300mmX300mm)
(13) Laser power supply
(14)Operation Manual Training Video
Machine Features
Excellent beam quality: This series of fiber laser marking machines are much better than the traditional marking machine, condensation diameter is less than 20um, divergence angle is 1/4 of the semiconductor pumping source laser, used in accurate marking
Low use-cost : high turnover ratio between electricity and laser, the whole machine power consumption is less than 500W, which is 1/10 of light pumping source laser
Maintenance-free Operation : There is no need of any maintenance for laser, or to adjust /clean the lens
Fast marking speed, 2-3 times faster than the traditional marking machine
Long working life: using fiber laser as pumping source, the working hours can reach as long as 100,000 hours
Rotary worktable system is optional, thus, accomplish marking on cambered surface.
Air-cooling, no water chiller like YAG laser marker, easy transportation, also have the portable type.
This machine cannot be affected by bad environment and the temperature change.
Small size and light weight
Application Fields
A. Materials: metal and various nonmetal materials, high hardness alloy steel, oxide, electroplating and vacuum plating, epoxy resin, printing ink, ABS and other engineering plastic.
B. Industry: plastic keypad, components of digital products, electronic components, electrical appliances, jewelry, precision machinery, hardware accessories, glasses, clocks and watches, vehicle and motor accessories, sanitary ware, communication products, medical devices, integrated circuit(IC), building material, pipe materials, more suitable for the marks of high demand of accuracy, speed and depth.
Our Service
Spot delivery, including delivering small batches of goods
Provide wide-range and complete materials series products
Cutting plates, including complex shapes of materials and special processing and disposal
Cutting bars and strips
Our application technology expert provide the best material and recommendation
One-stop service
Inquiry
Hot Tags: jewelry fiber laser engraving machine, China, manufacturers, suppliers, buy, cheap, price,