Product Details
Product Details:
Place of Origin:
China
Brand Name:
Raycus Laser Source
Certification:
CE
Model Number:
LB-MF20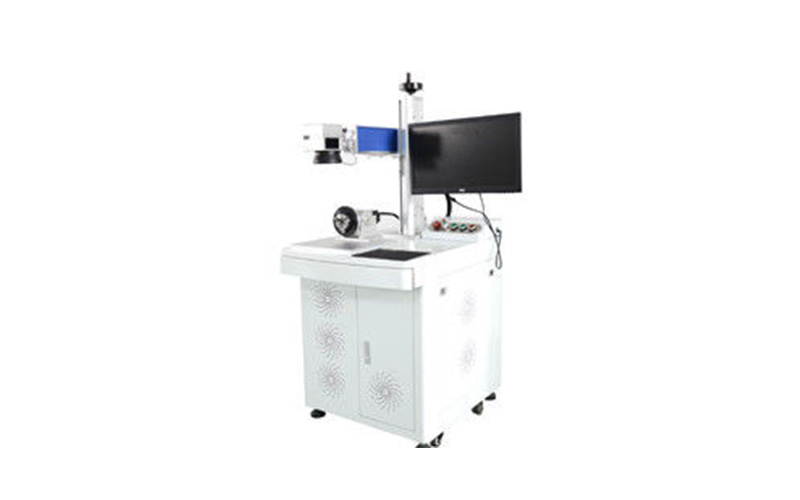 Detailed Product Description
Laser Type:
Fiber Laser
Laser Source:
Raycus Laser Source
Laser Power:
30W
Engraving Area:
300x300mm
Engraving Speed:
≤7000mm/s
Cooling System:
Air-cooling
Power Consumption:
0.8KW
Materials:

Stainless Steel

Aluminum
Machine Profile
Fiber Laser Marking Machine is a new type of laser marking machine innovated and developed according to the developing market needs. We use the most advanced laser marking system -- high-speed scanning galvanometer laser marking. This system has advantages of fast scanning speed, high repetition accuracy, good durability, etc., able to ensure the quality and nice look of the laser markings, especially suits for mass production and pipeline operations.
Machine Features
(1) Fiber laser marking technology in the above mentioned applications has the following features:
(2) Good flexibility (computer programmed, free to mark a variety of graphics, texts and other kinds of information);
(3) High precision, consistent marking quality;
(4) Markings are permanent with high abrasion resistance;
(5) Low use-cost, high speed, high production efficiency;
(6) Little pollution, environmentally friendly;
(7) Anti-counterfeiting function.
Type
LB-MF10
LB-MF20
LB-MF30
Laser Power
10W
20W
30W
Laser wavelength
1064nm
1064nm
1064nm
Beam quality
M2≤1.3
M2≤1.3
M2≤1.3
Laser repetition rate
20KHz~80KHz
20KHz~80KHz
20KHz~200KHz
Working area

50×50mm

~110×110mm

70×70mm~

175×175mm

70×70mm~

200×200mm

Marking speed
≤7000mm/s
≤8000mm/s
≤8000mm/s
Min.characters
0.15mm
0.15mm
0.15mm
minimum line width
0.01mm
0.01mm
0.01mm
Repeated precision
±0.001mm
±0.001mm
±0.001mm
Cooling system
air-cooled
air-cooled
air-cooled
Power supply
AC220V/50HZ
AC220V/50HZ
AC220V/50HZ
power consumption
0.5KW
0.8KW
1.2KW
Dimension
800mm×620mm×1340mm
800mm×620mm×1340mm
800mm×620mm×1340mm mm
Application Fields
Industry: plastic keypad, components of digital products, electronic components, electrical appliances, jewellery, precision machinery, hardware accessories, glasses, clocks and watches, vehicle and motor accessories, sanitary ware, communication products, medical devices, integrated circuit(IC), building material, pipe materials, more suitable for the marks of high demand of accuracy, speed and depth.
Materials: metal and various nonmetal materials, high hardness alloy steel, oxide, electroplating and vacuum plating, epoxy resin, printing ink, ABS and other engineering plastic.
Our Service
Spot delivery, including delivering small batches of goods
Provide wide-range and complete materials series products
Cutting plates, including complex shapes of materials and special processing and disposal
Cutting bars and strips
Our application technology expert provide the best material and recommendation
Inquiry
Hot Tags: gold jewellery laser engraving machine, China, manufacturers, suppliers, buy, cheap, price