Product Details
Product Parameters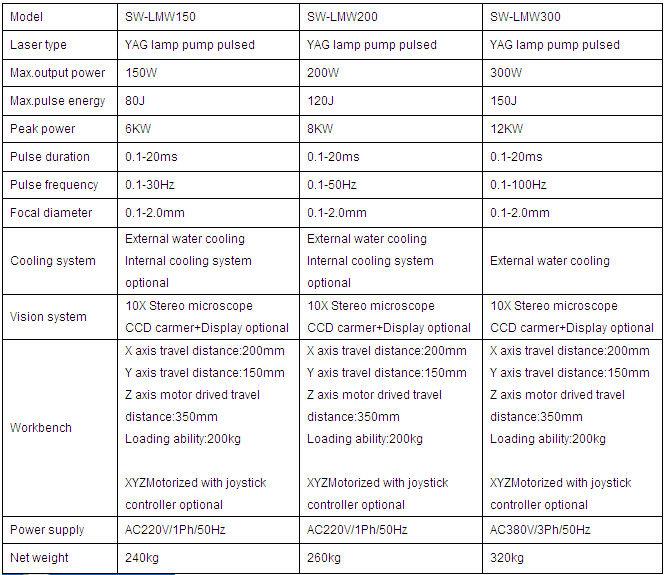 Product Application
The materials that can be welded are extensive:cold work alloy steel,hot work alloy steel,normal alloy steels,stainless steel,carbon steel,nickel tool steel,high grade steel,steel alloy,high tenacity aluminum alloy,etc.
Product Features

High single-pulse energy but little affect area

Long life time laser cavity made in U.K

High efficiency YAG crystal to ensure the best beam quality and energy

Install a safety shutter to against the laser emission

Stable laser power supply to ensure the system able to operate in 24hours
More
Our Services:
Pre-sale services: enthusiasm
We provide you with the process plan, process flow design and manufacturer equipment according to your special demand.
Sale services: servant
Send technicians to the job site for guiding the installation and adjustment of Plastic Injection Mould Repair Laser Welding Machine, training operators and finishing the check and accept together with you.
After-sale services: faithfulness
To establish long term friendship, we will regularly pay return visit to customers.
Inquiry
Hot Tags: plastic injection mould repair laser welding machine, China, manufacturers, suppliers, buy, cheap, price