Product Details
| | |
| --- | --- |
| Product Details | |
| Place of Origin: | China |
| Brand Name: | Fiber Laser |
| Certification: | CE |
| Certification: | LB-MF |
Detailed Product Description

Model:

LB-MF

Wavelength:

1064nm

Speed:

≤8000mm/s

Min Liner Width:

0.01mm

Beam Quality:

M2≤1.8

Control System:

EzCad.2.10.1

Laser:

EzCad.2.10.1

Cooling System:

Air Cooling

Min Characters:

0.15mm

Power Supply:

AC220V/50Hz

Working Area:

50x50mm-300x300mm

Dimension:

800x680x700mm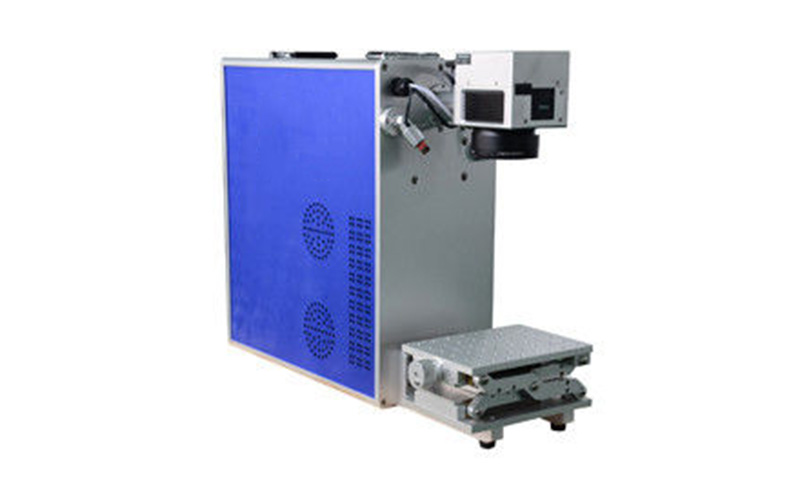 1. Using the third generation of optical fiber solid laser, the electro-optical onversion ecfficiency of pump light source can reach to 80% after fiber coupling. Higher beam quality, long use time, laser life can reach 100000 hours(Lamp pump YAG is around hundreds of hours, semiconductor is around 10000 hours).
2. Perfect beam quality achieved the highest and excellent marking effect. And it has great advantages of doing anti-white,matte,chromatic...on the stainless steel.
3 Adopted imported high-speed scanning head, and combined with software makes engraving very fast, so the processing speed is 3 to 5 times quicker than the ordinary YAG and DP semiconductor.
4. Air-cooling, no consumables, free maintenance, save power and energy(total power is 500W), low cost of latter usage, the annual electric savings would be around USD3000-5000.
5. Integrated modularization design, convenient maintenance, and the small volume can save more space.
6. High electrooptical efficiency: integrated electooptical efficiency reaches above 20%, greatly saved power consumption and operation cost.
7 Absolutely environmental marks without intermediate mediators involved in processing, completely in conformity with ROHS Standards.
8. Support JPG, PNG, BMP, PLT, DST, DXF, CDR, AI, DSB, GIF, MNG, TIF, TGA, PCX, JP2, JPC, PGX, RAS, PNM, SKA, RAW and other documents, and can form the serial number,production date, bar code and QR code automatically.
9. Optional rotary workable and other automated matching system.
Standard Accessories (Fiber Laser Marking Machine)
A semiconductor module
A set of high-speed vibrating mirrors
A set of marking control system
A set of laser marking sysytem
An industrial computer
A marking work table
A red laser pointer
A pedal switch
A set of marking software
A "Instruction Book", "Operation Manual" and "Training Video"
Laser marking machine technical parameters
Type
LB-MF10

LB-MF20

LB-MF30

Power

10W

20W

30W

Beam quality

M2≤1.4

M2≤1.8

M2≤1.8

Marking speed

≤7000mm/s

≤8000mm/s

≤8000mm/s

Power consumption

0.5KW

0.8KW

1.2KW

Fiber Laser
AO Q-Switch Pulse Fiber Laser
Wavelength
1064nm

Laser marking software

EzCad.2.1

Working area
50x50mm-300x300mm
Minimum Linewidth
0.01mm
Repeated precision
±0.001mm
Min characters
0.15mm
Cooling system
air-cooling
Location System
Red dot indicater
Power supply
AC220V/50Hz
Control System
Ezcad Motion Control Card-PC
Dynamic Focusing device
Yes
Dimension
800x680x1200mm
Inquiry
Hot Tags: electric tire portable laser marking machine, China, manufacturers, suppliers, buy, cheap, price,