Product Details
Quick Details
Condition:
New
Place of Origin:
China (Mainland)
Brand Name:
EO
Model Number:
JD8500B
Single Pulse Energy:
None
Pulse Width:
None
Wavelength:
None
Focal Spot Diameter:
None
Max. Output Power:
500(W)
Dimensions:
30*22*57.5mm
Usage:
Welding
Power(W):
500(W)
Voltage:
110-230(V)
Electric power:
220(V)
Weight:
10KG
Color:
Gray
Dimension:
30*22*57.5mm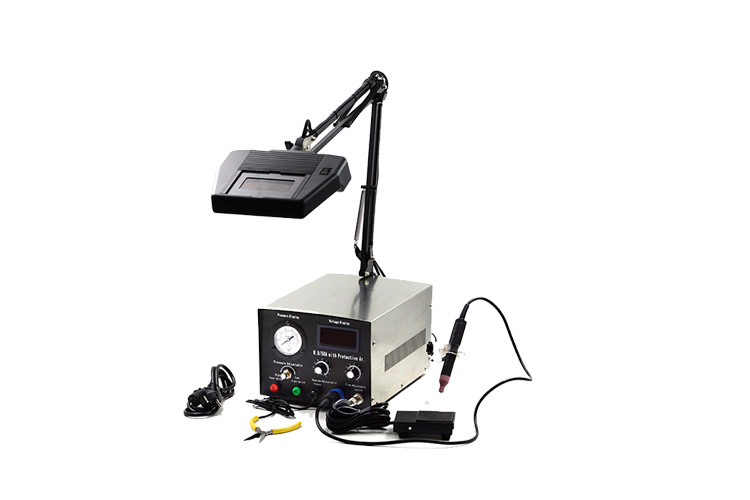 brief introduction

Maximum output pulse current
50A fine tune, coarse tune two gears to adjust the current size, two gear power adjustment, automatic, semi-automatic full computer control, with argon, electronic filter, 8 times magnifying mirror protection function.
Welding 0.2-2mm thickness (diameter) jewelry metal plate, bar, especially suitable for small deep hole and inner corner welding.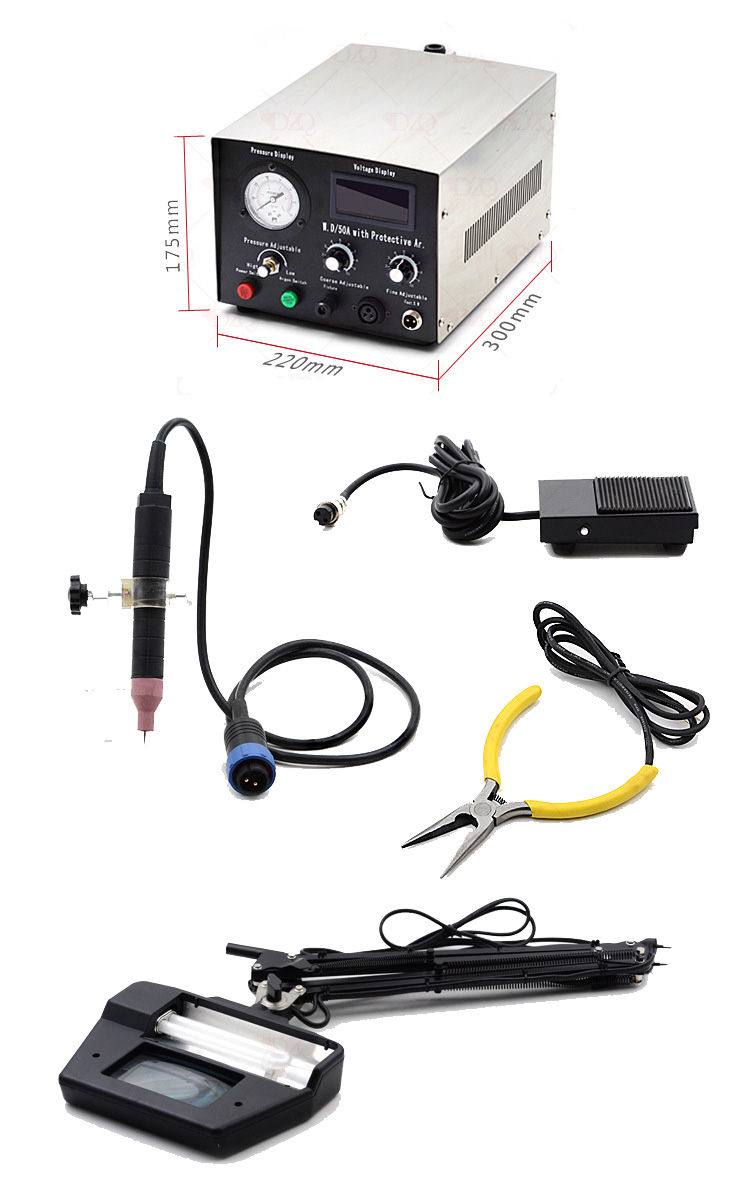 Matters needing attention:
1. the shell of the welding machine has reliable grounding, and the grounding pole of the power line must be reliably linked with the ground wire.
Non professional maintenance personnel are forbidden to open the welder case for any inspection and maintenance.
2. the personnel operating this welding machine should wear the working clothes and gloves with isolated protective functions during the work to prevent the clicks from the opening voltage of the torch, the high temperature of the solder joints, and the damage of the spattering slag.
3. the welded eyes can not directly watch the solder joints. They must abide by the labor safety rules and wear relevant protective equipment to prevent the injury of the eyes from the arc and ultraviolet light.
4. the welder can not be used in damp environment, surrounded by large metals, explosive dust and flammable materials next to it.
5. the machine must have a reliable ventilation environment when used.
Our Service
Spot delivery, including delivering small batches of goods Provide wide-range and complete materials series products Cutting plates, including complex shapes of materials and special processing and disposal Cutting bars and strips Our application technology expert provide the best material and recommendation One-stop service.
Inquiry
Hot Tags: mini small household jewelry laser welding machine, China, manufacturers, suppliers, buy, cheap, price